Building in a Bushfire Management Overlay
Etha Architecture has been developing new homes and renovations that keep up with building in bushfire regulations since the Black Saturday bushfires in 2009. These fires cemented change in building requirements that have helped in the protection of homes in more recent fires.
Macedon Ranges is prone to bushfires, thinking of how my family lived through the Ash Wednesday fires in 1983 still sends shivers down my spine, even though I was just little when they went through. So if your in the Bushland on top of The Mount or in the grass lands below it can be tricky to know what requirements your house needs to have to help protect it from the next bushfire.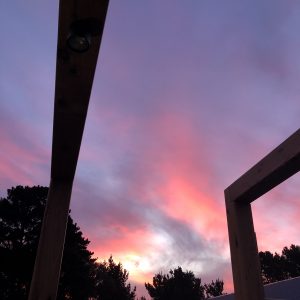 The first item you need to know is if your home is in a designated bushfire management overlay. You can do this by talking to the Macedon Ranges Shire Council planning department, or by visiting the Mapshare website and looking up your property.

You then need to work with an experienced professional such as a bushfire consultant, or Etha Architecture, to determine what Bushfire Attack Level your property may be subject to. This is done through a Bushfire Management Statement, which analyses where on your property is the safest location to build a house. You will want to do this prior to any other design work as it could be harder to move the design of the house later, or may cost you more in building requirements due to being in a location that is not as safe. This statement may be reviewed by the CFA as part of a planning submission for your dwelling. 
The Bushfire Attach Levels (BAL) are BAL Low, BAL 12.5, BAL 19, BAL 29, BAL 40 and BAL FZ (Flame Zone). Each of these levels have prescribed building requirements mandated under Australian Standard 3959-2018*.
If you are building in a Bushfire Management Overlay and want to know more information behind why these standards are now required, how effective they have been and the level of protection that each of these BAL ratings will require I suggest listening to the Undercover Architects interview with Jeff Dau, a Bushfire Consultant, to listen click link below.
Etha Architecture can undertake Bushfire Management Statements for your property in addition to the Architectural services required to design a home that meets you and your families needs.
*may be subjected to revision.